Piracy Policy Fail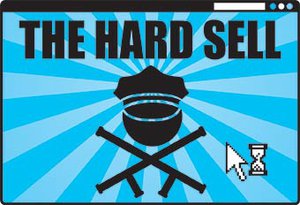 The government has just released its "discussion paper" outlying its proposals to tackle online copyright infringement.
The bad news for consumers is that only gives lip service to how more accessible and competitively priced content will help reduce piracy in Australia.
The proposals focus instead on making your internet service provider responsible for cracking down on piracy, and implementing an anti-piracy internet filter.
Online copyright infringement is a real concern that must be addressed. However, better access and more competitive prices are important parts of the solution. And with your help, we won't let the government forget this.
Stopping piracy: You're doing it wrong
Help CHOICE fund an ad to run in the national media that tells the government not to force costly policies onto consumers and ISPs without addressing the root causes of internet piracy. Please note that while CHOICE is a not-for-profit donations are NOT tax deductible.