Punishing everyone, fixing nothing!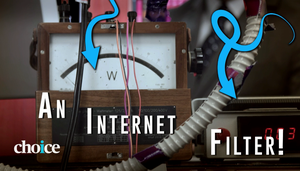 Tell the Government to work smart, not hard to beat online piracy.
The government wants to make internet service providers responsible for policing your downloads and wants to implement an industry-run internet filter.
This will make the internet more expensive for everyone. And it won't stop piracy because it doesn't address the unreasonably high cost of online content like TV shows, movies and books in Australia.
Sign the petition
Want better access to digital content? Don't want to be punished for other people's actions? Sign the petition calling on the government to work smart, not hard to stop online piracy.
If you want to know more about this issue, read about it on our website.
*By signing this petition, your name and email will be presented to government. For more information on this process, click here.
Our Goal: 17000 signatures