The Body Shop: #ComeClean!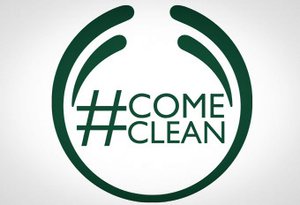 For years, The Body Shop has built its brand on opposing animal testing.
However, a CHOICE investigation has found The Body Shop may not be as 'cruelty free' as its marketing suggests.
The Body Shop is selling its cosmetics in Beijing and Shanghai airports, despite its pledges in the past not to enter the Chinese market.
Products in airports do not require mandatory pre-market testing like the rest of mainland China, but are still subject to random post-market testing, including testing on animals.
The Body Shop is under no obligation to proclaim that it is against animal testing in its marketing, but chooses to do so anyway. If it can't guarantee its products aren't being tested on animals then it shouldn't be making this claim.
SIGN our petition demanding that The Body Shop #ComeClean!
#ComeClean
Demand that The Body Shop's CEO Jeremy Schwartz comes clean on the companies move into China.
Our Goal: 1000 Signatures